Hi all,
This is my first post here, I am trying to find out the make of this switch - it came out of a defunct Leevers-Rich tape deck I once owned ... does anybody maybe recognize it?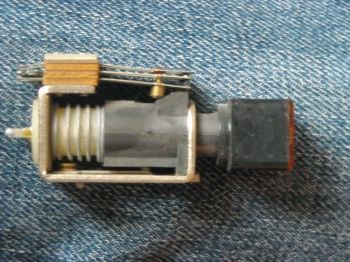 It is a modular push-button leaf switch with a hollow actuator barrel that you can put a T2 telephone slide bulb inside, and a push on cap (square, or sometimes round) that can be fitted with different coloured lenses. The leaf contacts can be stacked to make 4 (maybe even 6) pole versions.
I've seen these in old broadcast desks as well, but feel certain someone else must have come across them too.
I am really hoping that one of the old hands can identify it so that I can find out whether replacement leaf contacts might be available.
Please move this topic if it is in the wrong place.
TIA for any help,
Dan