Hiya.
Due to the weight in the lorry, & storage space issues, I'm going to have to sell my TAC Scorpion desk, and it's corresponding monitor desk.
History:
Bought from new by it's previous owner, and run for years on a mobile PA system, it was sold to me when the previous owners riders needed something a bit more 'posh'. (Midas)
I've run the desk about 5 or 6 times a year for the past 5 years, & have never had a problem with it, except it's quite large!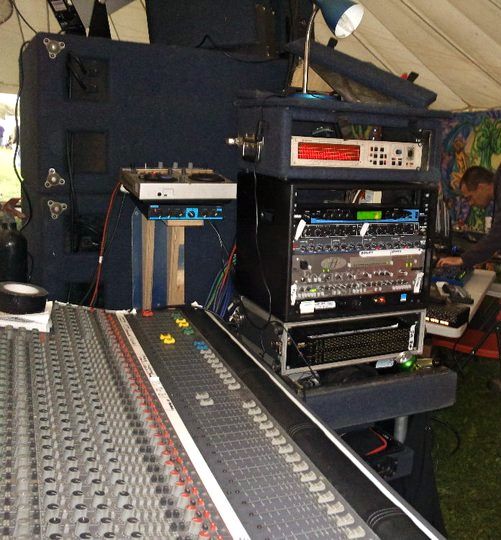 Most of my jobs are dance music based, with 2 or 3 bands a day, but I have done some '12-bands-in-a-row' type gigs too.
32/8/2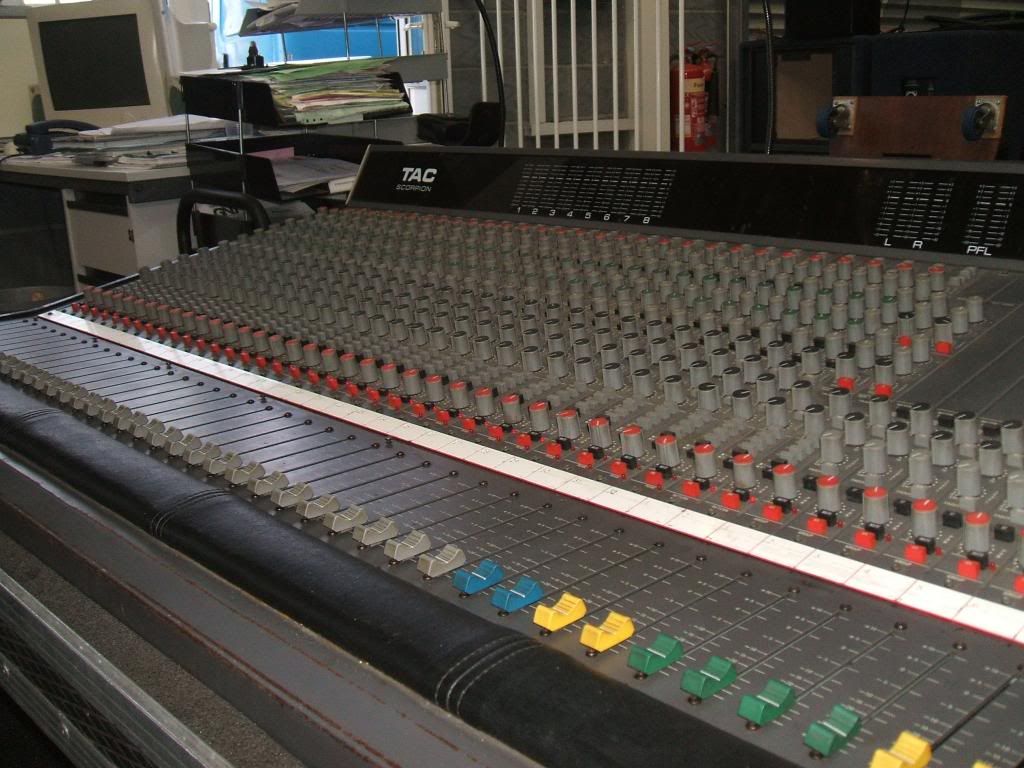 All working last time it was used for Bearded Theory festival, in Derbyshire last year.
The Monitor volume pot was snapped off, and I have replaced it with a correct value pot, which works fine, but doesn't have a knob on it.
There is also one pot for the aux send on the 7th group that has it's pot snapped off, but i've never had to use it, so never fixed it.
This is an old pic, from when I 1st got it, and have since fixed the two pots on the Monitor & talkback are now fixed.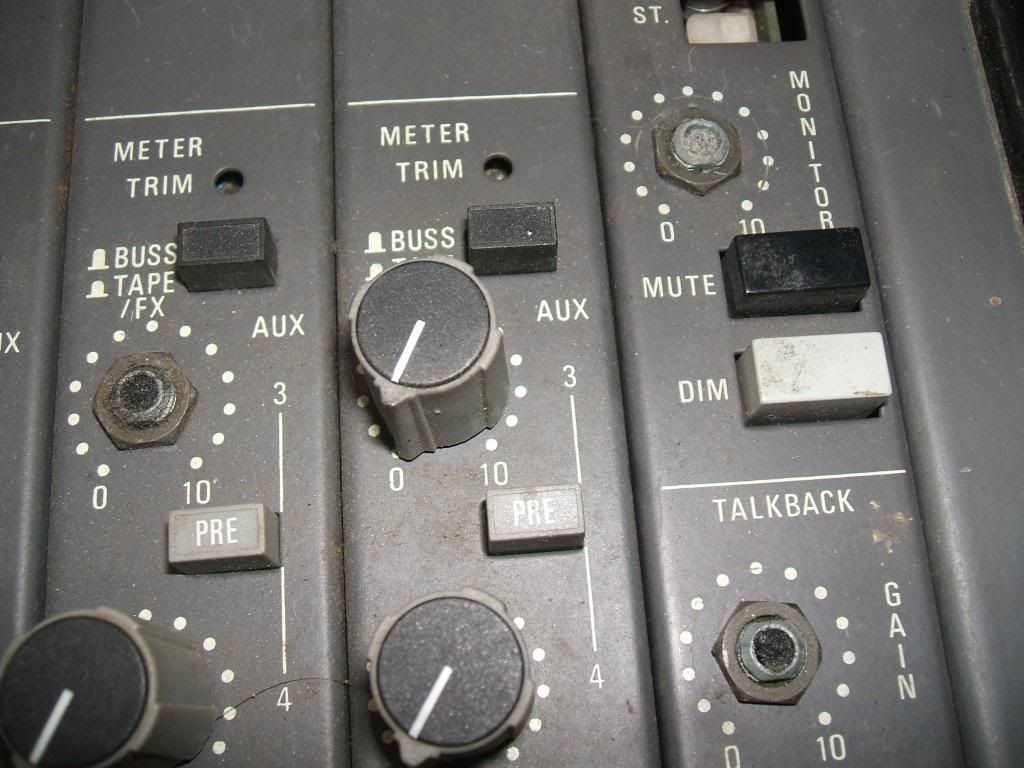 We we're using the TAC as a monitor desk once, with a Soundcraft GB8 on FOH. Well the rain came down, and the FOH tent turned out to be entirely un-waterproof, & the GB8 went fizzle bang pop.
Luckily I run the main outs on the FOH, the monitor desk and the DJ mixer into a balanced switch unit, so we were able to switch to the TAC, and in a matter of a minute or 2 we were up & running again, and I tell you what, the improvement in the sound quality was simply stunning!
'Soft, but precise'
The monitor desk is a Scorpion 2 desk, and looks pretty rough.
I've never used it, so can't say if it works or not, but it did (apparently) when I first got it. Even if it doesn't, there's a heap of spares & stuff in there.
Both desks are flight cased, although one of the cases is a bit rough around the edges, & the flip catches are loose, but they do hold the lid on.
Both desks are located in Cornwall, UK - PL15 7QH
I travel around the country quite a bit in the summer, so delivery might be possible, but I'm not going to drive all around the country with it just so you can have a look, sorry.
No doubt it could probably do with a re-cap, but basically, a bit of switch cleaner and/or fader lube & it'd be up & running.
If you'd like to come & have a look, then I'll do my best to set it up, so you can hear it running.
I have a studio in Redruth that might be the best place to do this, or if it's sunny, then we might be out in the garden.
£100 for the FOH, and the monitor desk gets thrown in for free. :)
You can contact me on here, or call 0 7 8 5 2 2 O 9 8 5 9.
I might have to call you back, because of the cornish mobile reception 'issues'
Cheers.
Jody